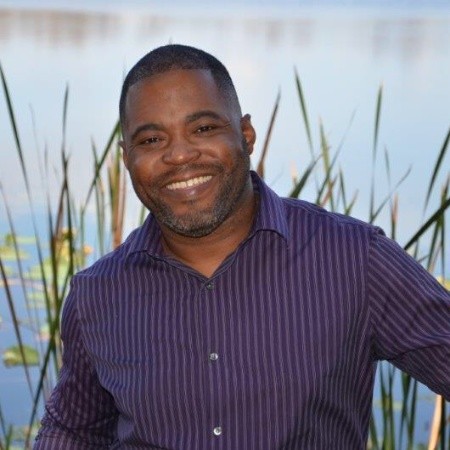 Contact
Office: 407-647-0200
Fax: 407-647-0205
Mobile: 386-216-9466
About
Chukwuemeka "Mek" Greene is a sales manager, trainer, entrepreneur, and commercial real estate sales and leasing specialist. He first began his journey in real estate in 2000 at Trammell Crow in the South Florida and Central Florida markets and has maintained his passion for the industry ever since.
Born in Upstate NY and raised in West Palm Beach, FL Mek graduated from the prestigious Suncoast High School in Riviera Beach, FL in 1995 with dreams of working in the music industry. After spending time signed as an artist to an independent record label and working as a sound engineer, he transitioned to a career in sales via the mobile phone industry boom of the late 90's.
Now having over two decades of experience in sales management and corporate training when asked what his biggest takeaway has been he answered, "I have learned that client satisfaction is the most important goal and metric. And I strive for that with every interaction. With me you can depend on prompt and professional service, and a person knowledgeable in his field. Whether you are looking for a small retail location to rent or a 60k SF warehouse to purchase you can count on the same level of service, care, and respect."
He is father to wonderful son who will graduate from Seminole High School with the class of 2022. He enjoys traveling, spending time with his family and friends, always learning, and has a special passion for music and cooking.
Chukwuemeka specializes in the following commercial real estate:
Leasing (Landlord or Tenant)
Sales (Owner or Buyer)
Investment Properties
Landlord Representation